Redlog's HSE Contracting Services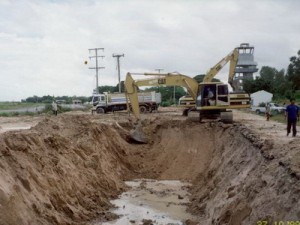 Soil, Sludge and Sediment Remediation
Contamination of soils, sludge and sediments poses a risk to human health and to the environment, both via direct contact and from leaching of contaminants into surface waters and/or groundwater. We offer a comprehensive range of remediation systems, including proven in-situ and ex-situ technologies and/or selective excavation, removal and disposal methods.  We can design and implement the most sustainable, practical and cost-effective solutions for your site.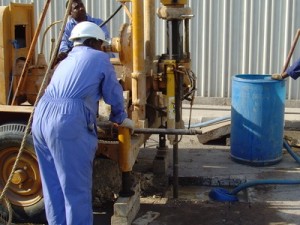 Groundwater Remediation Services
Groundwater is a critical and dwindling resource in much of Asia, and is an important focus of environmental legislation in many countries. Nonetheless, discharges from industrial, municipal and agricultural activities are leading to widespread groundwater contamination and the problem is growing. Our groundwater remediation services include pump-and-treat and in situ approaches that can be designed for remote locations as required.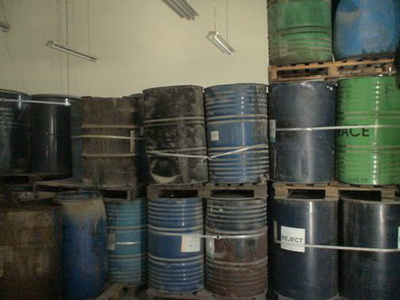 Hazardous Waste Management
Hazardous waste management is a serious issue across Asia; in many countries there is little or no infrastructure to support proper disposal.  We offer solutions aimed at minimizing corporate liability from these wastes.  Redlog's hazardous waste services includes development and implementation of hazardous waste management plans, identification and classification of wastes, labeling and packaging, transport, secure storage and/or disposal options.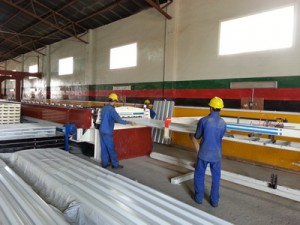 HSE Outsourcing and System Development
Businesses across Asia are facing increasing challenges with respect to how to most effectively respond to rapid regulatory changes in HSE requirements with limited resources.   Redlog offers our HSE Outsourcing Service that provides a staff of trained professionals to act as your regulatory affairs to develop and/or implement your entire HSE Management System.   Our HSE Outsourcing Service comes with a full guarantee of compliance performance for your operations.